Holiday Performance Opportunity! A Pedal Point Holiday
Tuesday, November 9, 2021 by William Suit | Uncategorized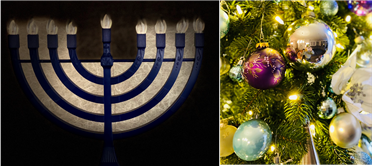 The pumpkins from October are now put away. I'm looking at the calendar and I can see that there are a handful of lessons between now and the end of this calendar year. The phone is ringing with new enrollments for the new year. Can you believe how quickly time is passing?
Performance opportunities used to be taken for granted. Now they are precious and few, but that is slowly changing. This coming Sunday was scheduled to be such an event, but the planned facility is not open to us just yet. So, that's not happening. How to do something now? Well, let's go one more round with a holiday online performance. Last year's seasonal concert was very well received. Here's your opportunity. Make a video of you performing a holiday song and send it to me by Monday, December 6. I will compile them and post them as a Pedal Point Music YouTube recital like we had last year and you can enjoy it during the holiday season. Don't forget to introduce your song before you play it!
Thank you for choosing Pedal Point Music for your private music studies.
Will Suit
THE GREAT PUMPKIN CHALLENGE - a month of fun and growth
Thursday, October 28, 2021 by William Suit | Uncategorized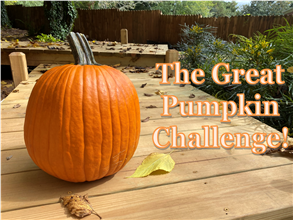 Today the rain returned to our area and the temperatures dropped 15 degrees from the day before. It really feels like a fall day today. The pumpkins scattered about the building bring a delightful glow to the otherwise dreary day.
Next week we roll into November and start gliding toward the holidays. Before that happens we all say a fond farewell to this year's Great Pumpkin Challenge and the moments of celebration it facilitated. I've learned more about Chopin and Beethoven this month than I already knew. In fact, I was fascinated at how enthusiastically even the adult students delved into research. One adult student of mine read as much history as she could find on Chopin, then watched a movie about him, and transcribed one of his tunes by hand. She even designed her songwriting challenge in the spirit of Chopin. A four year old drew a piano and brought me a list of facts about him. Beethoven is always a favorite and he was not neglected. Did you know he was 5' 4" tall? I could go on and on, but I'll stop.
As soon as the instructors hand me all of the sheets from the students who completed all 4 challenges, there will be a drawing for the giant pumpkin in the lobby. I wouldn't recommend eating it, but it will make a nice decoration for your home during this festive harvest season.
This Saturday we have several students involved in the North Dekalb Teachers Association's Sonatina competition at Georgia State University. I'm thrilled with the sounds I've heard coming from the studios as students vigorously prepare. Good luck and have fun with it! What an exciting time!
Thank you for all of the effort from parents and students alike! I hope the growth continues in our musicians at Pedal Point Music. You're the best!
Mr. Will
GREAT PUMPKIN CHALLENGE WEEKLY DRAWING #1
Tuesday, October 5, 2021 by William Suit | Uncategorized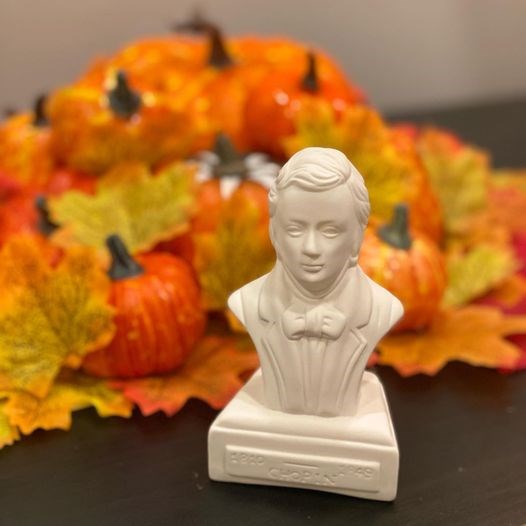 We have a winner! Check out the video on FACEBOOK!