Lessons Resume in January ONLINE
Tuesday, December 28, 2021 by William Suit | Uncategorized
Because of the spike in Covid19 in our area, lessons will be conducted virtually for the first two weeks of January.
Your instructor will contact you with details if you don't know how to connect online
Stay safe out there!
Now Enrolling for 2022
Tuesday, December 7, 2021 by William Suit | Uncategorized
Can you believe 2021 is almost behind us? Wow! What a great year for us, but also what a frustrating year on the pandemic front. I hope you all stay well and are refreshed over the holiday season.
If you know someone looking for a piano, voice or guitar instructor, Pedal Point Music is enrolling for new students starting in January! Just go to our website and click on the "Enroll" tab. Sign up! It's really easy and there's no registration fee. Client referrals are the best. So, refer a student to us. When a new student enrolls and mentions a current client's name as the referrer, that client receives a free lesson once the new family is enrolled in lessons. Ask for details!
Have a safe holiday season as you begin to wrap up this season and keep the music going through the holidays! See you soon!
Will
Holiday Performance Opportunity! A Pedal Point Holiday
Tuesday, November 9, 2021 by William Suit | Uncategorized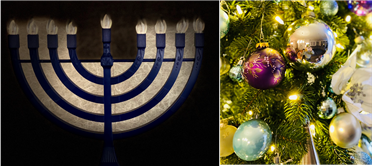 The pumpkins from October are now put away. I'm looking at the calendar and I can see that there are a handful of lessons between now and the end of this calendar year. The phone is ringing with new enrollments for the new year. Can you believe how quickly time is passing?
Performance opportunities used to be taken for granted. Now they are precious and few, but that is slowly changing. This coming Sunday was scheduled to be such an event, but the planned facility is not open to us just yet. So, that's not happening. How to do something now? Well, let's go one more round with a holiday online performance. Last year's seasonal concert was very well received. Here's your opportunity. Make a video of you performing a holiday song and send it to me by Monday, December 6. I will compile them and post them as a Pedal Point Music YouTube recital like we had last year and you can enjoy it during the holiday season. Don't forget to introduce your song before you play it!
Thank you for choosing Pedal Point Music for your private music studies.
Will Suit