March of the Penguins Nearing Conclusion!
Wednesday, March 30, 2022 by William Suit | Uncategorized
March has been a full month of wonderful opportunities and many accomplishments. The March of the Penguins has motivated more study and preparation toward our Spring goals. As I write this there are two more days of lessons and the culmination with the drawing for the giant penguin in the lobby. That drawing will take place live at 7:05 pm tomorrow (Thursday) evening via FaceBook Live. Good luck to all who completed all four of your goals! (Just a reminder that only entries with all four goals completed are eligible to win. So, that will explain what's going on if you see us draw a name and then discard it to draw another. We must see all four goals marked off on the form.)
Last week three names were drawn for prizes in each studio. Raul, Drew, and Knox walked away with $10 gift certificates to Starbucks! Congratulations!
Congratulations are in order for our advanced piano instructor, Eriko Ishikawa. Her students swept the NFMC Festival categories this month for the Roswell-Alpharetta Festival. Lydia, who studies at Pedal Point Music with Miss Eriko, was among the winners! Congratulations!
As we finish up the week and take a well-deserved break next week, I hope you will keep your momentum going toward Spring performance opportunities! Thank you for your continued trust in Pedal Point Music for your music lessons!
And the Penguins March On!
Friday, March 18, 2022 by William Suit | Uncategorized
We're in the middle of the month of March already and students are making an impression! I've been excited to see my students return each week with one or more of their 4 challenges completed. That box is going to be full of entrants for the giant penguin drawing on March 31st! All students of Pedal Point Music are eligible to participate and win! So, if you haven't started your challenge tracker, get busy on it. Your teacher knows what you need to do to complete it. So if he/she doesn't say anything, ask!
This week saw another drawing for prizes from each studio. The prize this week was a Squishmallow. Brenda won "Lola", Svara won "Winston", and Shaan won "Rocky." Congratulations!
Unfortunately only 4 students signed up for the evaluation/competition on March 26 & 27. This is something I had planned for when I created this year's schedule and I made sure my instructors were on board and available before I planned it. It was such a fun success last year and students as well as parents indicated they looked forward to the next one this year. Well, I guess other things took priority all the way around. For, those who registered, thank you. I was disappointed, but it is what it is, I suppose.
Onward, brave penguins! We have a month to finish out and lots of fun left in the days leading up to Spring Break. Who will win next week's prizes? Who will win the giant penguin?
March of the Penguins Update
Thursday, March 10, 2022 by William Suit | Uncategorized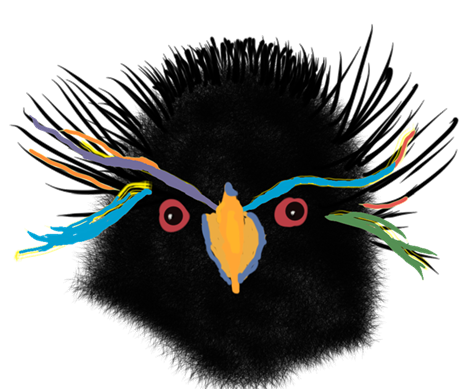 This month has a very warm and energetic feel to it. Students at Pedal Point Music are eagerly working on goals. Some were set as the new school year began in August. Others more recently. All of this is a boost to morale as we make our way toward performance opportunities in the Spring!
On top of all of that, prizes are being given away in random drawings each week for students in each of our studios. Last week's prize was "Pongo" the penguin...a beanie baby stuffed toy. Leah, Madeline and Zara won those. This week a gift card to a doughnut shop is the prize. The names drawn today were Emilio, Samuel and Benjamin! Two more weeks of drawings are ahead.
On the last day of the month, I will reach into the box in the lobby, filled with completed March of the Penguin Challenge Trackers and pull out a name to reveal a lucky winner of the giant plush penguin on display. I can't wait to see who wins it this year! Here are the four goals in case you forgot. Your instructor has a Challenger Tracker if you want one. Just ask.
FOCUS - Learn and play a new finger exercise
PRESENT - Play a mini concert of at least 3 songs for your family or a group of friends. You could even ask to play in music class in school if it's allowed. Get creative!
EXPLORE - March is Women's History Month. So, research a female composer and share the information you find with your instructor
CREATE - Write an original song or play an improv for your instructor.
Good luck with your progress! I hope it's a good month of building momentum and pursuing fresh musical goals!
Mr. Will