The Great Pumpkin Challenge
Wednesday, September 27, 2023 by William Suit | Uncategorized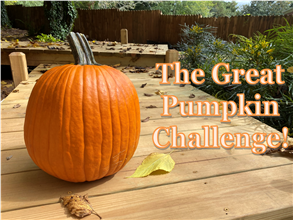 It's that time of year again! The Great Pumpkin Challenge begins Monday, October 2nd. All students at Pedal Point Music are welcome to participate. Each instructor gives their students a path to earn the four challenges aligning with FOCUS PRESENT EXPLORE CREATE.
As always there will be giant pumpkin in the lobby which will be given away at the end of the month. There will be prizes and challenges throughout the month and a very special club meeting. Don't miss it!
Good things are ahead! See you at your lesson!
Will