Great Pumpkin Challenges
Wednesday, October 4, 2023 by William Suit | Uncategorized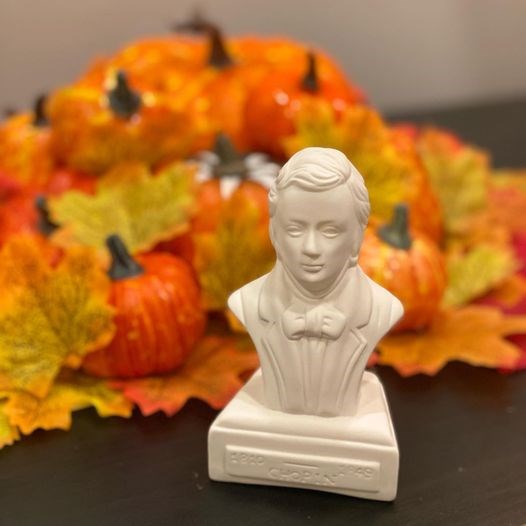 This year's Great Pumpkin Challenge comes with four goals:
1. FOCUS - How are you doing with your technical exercises and songs? Have you begun to learn the scales for your level of music? Are you sewing the theory you are learning into the fabric of your songs? Your instructor will help you identify what your challenge might be in this area.
2. PRESENT - We're two months into the new year. So you should have one or two songs that are beginning to become favorites. Can you finish at least one of them and play it for an audience by the end of the month's challenges? This can be at home in a family concert for your parents and siblings. It could also be at school or in a community group. What about pulling together a few friends and playing a couple of songs for them? Have your parents sign off on the event and you are golden for credit toward this category. Those of you playing in festivals or competitions can use that as credit once completed as long as it happens in October.
3. EXPLORE - This year's EXPLORE challenge is to research the composer who wrote the song you are playing for PRESENT. Write a short report (1 or 2 paragraphs). Drop it in the box in the lobby and you will receive credit for this submission. If you aren't sure who wrote your song, ask your instructor. If they don't know, they will give you a composer to research.
4. CREATE - How are your songwriting skills? The CREATE portion is fun! You are only required to write 4 measures, but please write the song as big as you like. Choose from one of these titles and themes for your song: "The Pumpkin Without a Stem" "Patch the Pumpkin" "Pumpkins Big, Pumpkins Small" "My Little Pumpkin"
Have fun with this year's challenge! There will be weekly drawings for prizes as always AND someone's name will be drawn for the big pumpkin that will be on display in the lobby! Don't miss all of the fun!