A Rubber Duck Summer!
Sunday, June 19, 2022 by William Suit | Uncategorized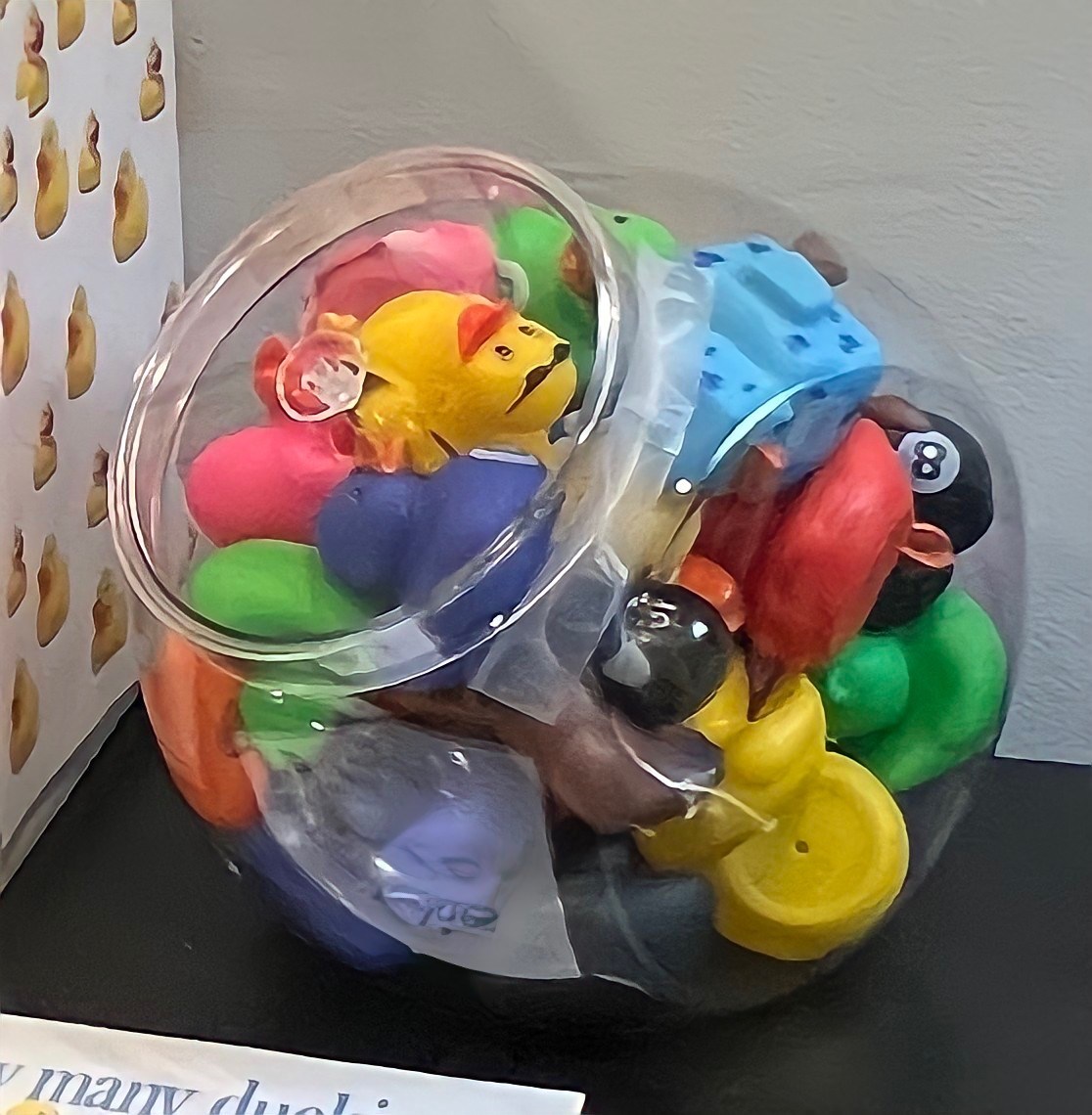 Summer officially arrives on Tuesday, June 21 this year. Already it's made an early entrance. It's so very hot. I hope you're staying cool.
For the summer we are having some cool fun at the school. Of course I'm feverishly preparing for an exciting new year to start in August, but there are still summer lessons to be taught. Jackson, Eriko and I are making sure we have some fun as well. There are three opportunities to win prizes this summer. The first finished up last week as we guessed how many rubber ducks were in the cookie jar. The number was 34. 3 people guess the number precisely. So 3 people will get a bag of rubber duckies to take home. How much fun will pool time and bath time be for them? ☺
On Monday, June 20th, summer students will once again have the opportunity to guess, but this time it be a cookie jar full of ??????? Hmmmmm You'll have to wait and see.
We're having a great summer at Pedal Point Music! It's a great time to start or polish up your music skills!