MUSIC LIGHTS THE WAY
Monday, November 7, 2022 by William Suit | Uncategorized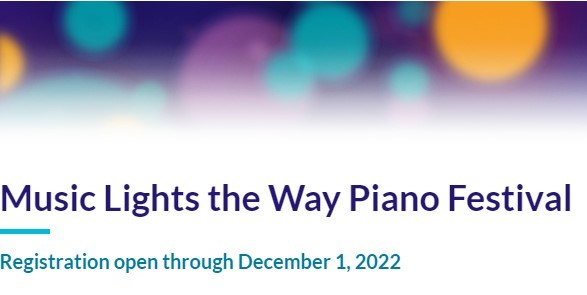 November is up and running already. This month there is an exciting opportunity for our students: "Music Lights the Way" - an online piano festival presented by the Royal Conservatory. The cool thing about this festival is that once a student submits his/her approved song, it becomes part of a big contest. People will vote for the best performances. Loads of prizes and incentives are being awarded to winners and schools who participate.
So, I must say that, as an instructor and as a school owner, I'm excited on many levels to see this festival unfold. Here is a link for the details. click here Make you video and enter it before December 1st! Get your family and friends to watch your performance once it's uploaded and VOTE for you!
Talk to your instructor or contact me today for details!
Will Suit
PEDAL POINT MUSIC LLC
4681 N Shallowford RD, STE B
Dunwoody, GA 30338
(678)597-8839