Connecting the Dots
Tuesday, October 29, 2019 by William Suit | Uncategorized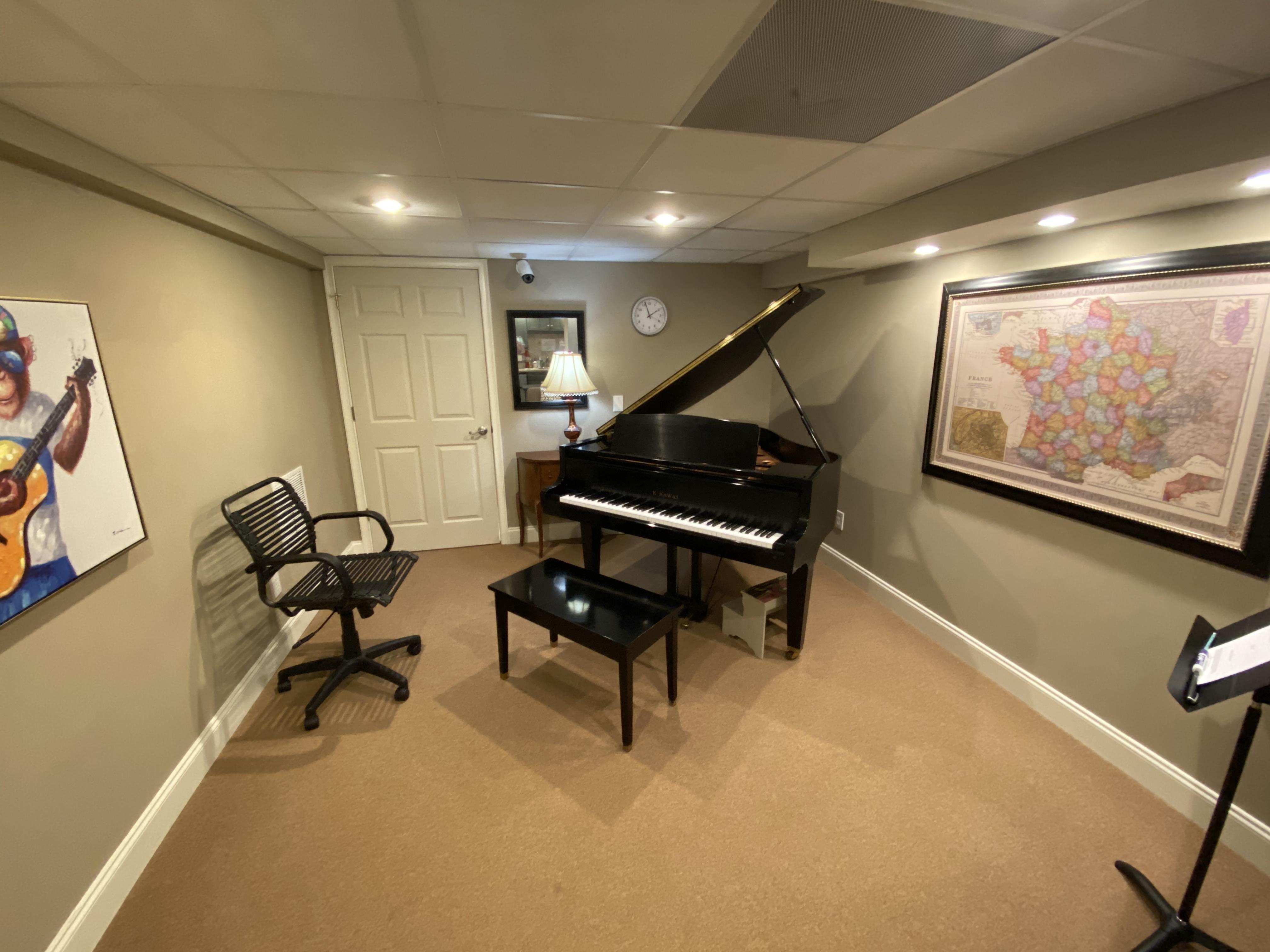 My colleagues and I have some rather deep discussions at times while waiting for students to arrive. While I have my days of wanting to be alone, I more often than not look forward to these conversations. Such banter stimulates the brain and stirs my creative juices.
One such conversation recently involved student goals and motivation. In particular, we were chatting about the students who have a goal to be on stage as adults. In my studio, I used to hear voice students expressing a desire to make the cut on a popular music show on tv. I've never discouraged anyone with goals, even if I doubted them. Some teachers do, but I just remember how it felt to have my dreams questioned by adults when I was a child. More importantly, I remember how it felt to have them nourished by my mom! She always believed I could accomplish whatever I set out to do.
That connects a dot instead of erasing it. No, I'm not on stage before thousands, performing my music. I'm sitting quietly (well, not that quietly) in a private music school encouraging young students toward goals big and small. Let me be clear. I didn't settle for doing this. I chose to do it, because I love working with people and I absolutely love music!
Recently I attended a "thank you" breakfast with a group that I had sponsored last year through advertising. I didn't know anyone at the event. I'm good at starting conversations, but I get really nervous when there is food involved. So, I found a friendly person and sat down to enjoy the meal. Shortly thereafter, entertainment was introduced and up to the mic stepped a former student. I listened with absolute joy to her beautiful voice...a voice I'd nurtured and listened to in my studio a few years before. Here she was a little bit older now, under a different instructor, and still just a delight to hear. DOT CONNECTED! I fully expect I will hear of her in years to come as she enjoys the use of her talents on a bigger stage.
As a teacher I try to stay clearly focused on my purpose. I sincerely doubt I will ever be famous or enjoy stardom at any level. Yet, my purpose as an instructor is to connect dots with my students. I noticed recently that a former student is now an intern at a university, studying engineering. He was brilliant in his own way at the piano, but piano was not to be his ultimate path. The study in and of itself helped connect some dots for him in high school. Another student from many years ago recently expressed how happy she was to have studied piano as a teen and is happily working a different job, is married, but loves using her talents as an accompanist on the weekends.
While the examples could go on, I want to zoom in on connecting dots. Fame is elusive to most. When it does come, that person is usually in the right place at the right time with the right talents and experience. I once had a talent scout tell a student, "There are 5,000 voices just like yours right now in Nashville trying to 'make it.' " I was thinking about this the other day and I started thinking about a number of famous composers and musicians:
Bach, Rogers & Hammerstein, Mendelssohn, Prince, Beethoven, Mozart, Weber, Brahms, Schumann, Swift, Grande, Barber, Bartok, Grieg, Legend, Smith, Verdi, Shaw, Lizzo, Copeland, etc. (fill in with your thoughts of famous musicians)
You could just as easily list countless 20th, 21st century names. Can you name their music mentors and instructors? Can you name their parents, friends or relatives? Those people had a profound effect on CONNECTING THE DOTS that made these people so talented and memorable. Without those mentors and guides, we might never have heard of most of this list.
Visit a museum and take a few moments to stand in front of an impressionist painting. Do you see the "dots?" You will if you zoom in and see that this beautiful canvas is full of tiny strokes of the brush and dots, which at a distance and a glance gives your mind an impression of a scene, a moment, a cherished time. It takes all of those dots to complete the painting and give the impression or illusion of the portrait.
And so it is with you, a parent, a sister, a brother, a nanny, yes, especially a teacher; it is your influence and guidance that makes clear the path of that student in your life. It is your small encouragement at the hour of exhaustion that ushers the student on toward the dream that seems so elusive. It is not your place or call to predict what the future holds. It is not your place to capitalize or become famous on the coattails of these talented students. It is simply your task to be you, to play your role, to be the connecting dot that moves your student, your child, your sibling toward the realization of a dream. While your dot might not be the largest and may seem insignificant to you, the painting of life would be unfinished without it.
CONNECT THE DOTS!