Virtual Lessons Now Available!
Monday, March 16, 2020 by William Suit | Uncategorized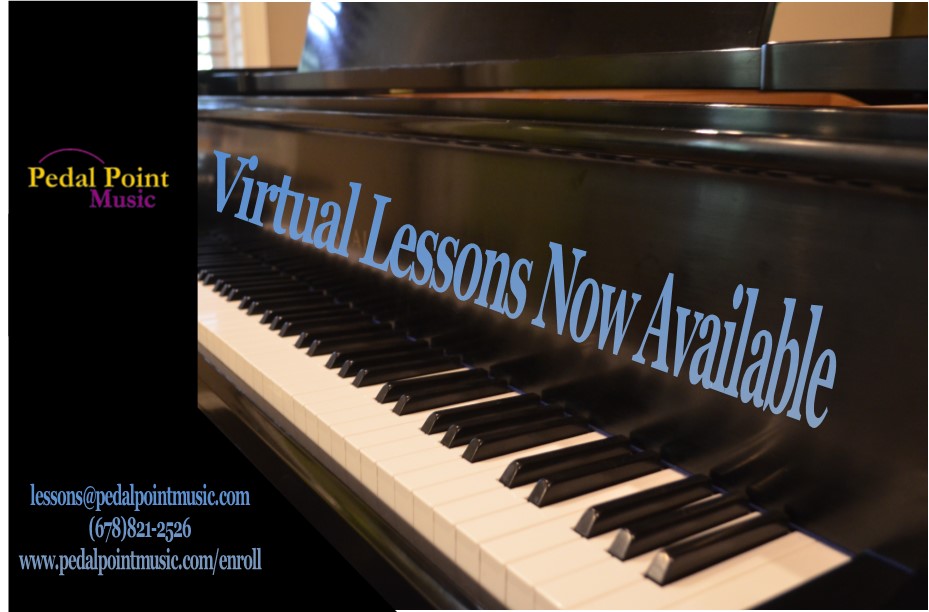 Dear Clients of Pedal Point Music:
I know you're overwhelmed with email and notices this week. So, I'll keep this short and to the point.
The following Pedal Point Music instructors are offering virtual lessons during this crisis. We've all been ramping up our ability to connect with you for a lesson. Some of the apps/software we are using include FaceTime, Skype, Google Duo, Zoom and Microsoft Teams. Please contact your instructor for details if you do not hear from him/her.
Will Suitwill@pedalpointmusic.com (678)821-2526 (678)597-8839
Jackson Hodges (Voice, Piano, Guitar)hodges.r.jackson@gmail.com (706)386-3185
Sharon Camper (Piano) Sharon@piano1st.com (770)241-0372
Melissa Loga (Violin, Viola and Ukulele) (423)667-6602
Joel Perkins (Violin, Viola, Cello, String Bass, Fiddle and Piano) joel@thevirtualstringstudio.com (845)464-6000
Most instructors are running a more open and flexible schedule which may include morning and afternoon times. Please direct any questions you may have towill@pedalpointmusic.com or contact your instructor.
THANK YOU FOR ALLOWING PEDAL POINT MUSIC TO BE YOUR PROVIDER OF MUSIC STUDIES!
Will Suit