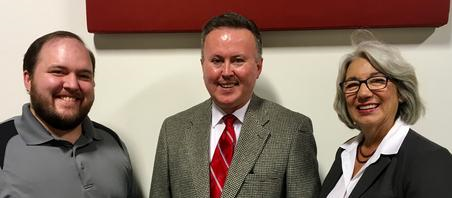 Pedal Point Music, LLC is very happy to be associated with Pianos for Education! Pianos for Education has very graciously placed two pianos in our school for use in music instruction. Above from left to right: Carder England, Exec. Dir. PFE; Will Suit; Bonnie Dykes, Program Development, PFE
You can learn more about Pianos for Education by going towww.pianosforeducation.org.
Thanks to Pianos for Education, almost half of our clients benefit from learning to play piano on a quality instrument selected and placed in our studios. Executive Director, Carder England and PFE Representative, Bonnie Dykes sat down with Will Suit and shared their organization's vision and purpose in a very informative podcast episode of William Tells. Click on the player below to learn more!